---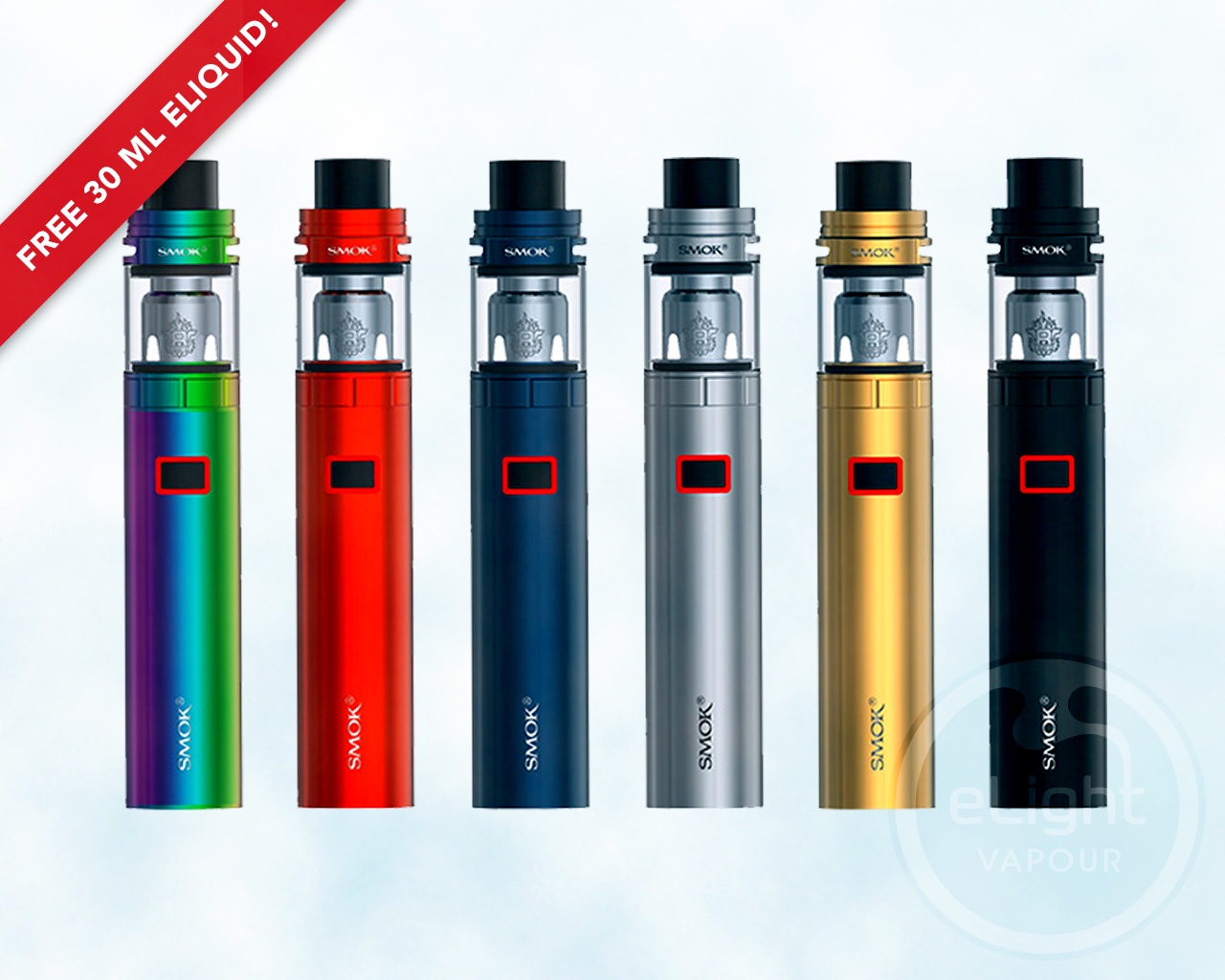 Smok Stick X8 Kit
---
SMOK Stick X8 Kit is the newest pen style starter kit from SMOK, which brings the user experiences to the top level of this kind. The kit contains a battery with a high capacity 3000mAh cell, and the tank it included is the ever popular TFV8 X-Baby tank, which has a capacity of 4ml and a brilliant leak resistant top airflow system. With this easy to use starter kit you'll experience great flavour and just the right amount of cloud production.
This offering from Smok is a brilliant alternative to the Smok Stick V8. The X8 boasts zero leaking, and more intense flavour at the cost of slightly less airflow. As with all top airflow tanks, the X8 tank does flood and spit very occasionally but this is easily fixed by doing an exhale puff.
We will include a 30mL bottle of eliquid with all purchases of this starter kit! Simply let us know in the order notes which flavour you would like, or just let us select one of our bestsellers for you. Don't forget that you can sample all of our liquids at our Johnsonville store!
Specifications
Capacity:  4.0ml top fill, top airflow
Diameter: 24.5mm
Height: 59mm (tank), 85mm (mod)
Battery Capacity: 3000mah inbuilt
In The Box
1 x Stick V8 Battery (3000mAh)
1 x TFV8 X-Baby Tank (4.0ml)
1 x TFV8 X-Baby M2 0.25Ω Dual Coil (pre-installed)
1 x TFV8 X-Baby X4 0.13Ω Quadruple Coil
1 x USB Cable
1 x User Manual
1 x Vape Band
Spare Parts